FCFull Conference Pass (FC - All Days)
FC1Full Conference Pass (FC - 1-Day Only)
BCBasic Conference Pass
ExExhibits Only
ETElectronic Theater Ticket
RTReception Ticket
Level 1, Kobe Int'l Exhibition Hall No. 2 Tuesday, 3 November, 9:30 - 16:30Wednesday, 4 November, 9:30 - 16:30Thursday, 5 November, 9:30 - 16:30

At the 3-day SIGGRAPH Asia Exhibition, exhibitors will showcase products and services from various sectors related to computer graphics and interactive technologies. See exciting new developments in technology and offerings from hardware and software vendors, production houses, animation and game studios, as well as educational and research institutions focusing on emerging technologies.
Join us at the exhibition from 3 to 5 November 2015 and tap onto this one-stop platform where financiers, venture capitalists, research and development institutions, studios, associations, and industry professionals gather and meet to do business.
Click here to view the SIGGRAPH Asia 2015 Exhibitor List
Platinum Sponsor

Silver Sponsor & Loyalty Partner
Bronze Sponsor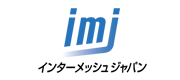 Age Requirement for Exhibition Access
Children under 16 are not permitted in the Exhibition. Age verification is required.