Symposium on Mobile Graphics and Interactive Applications
FCFull Conference Pass (FC - All Days)
FC1Full Conference Pass (FC - 1-Day Only)
BCBasic Conference Pass
ExExhibits Only
ETElectronic Theater Ticket
RTReception Ticket
Title
Twech: A Mobile Platform to Search and Share Visuo-tactile Experiences
Date
Tuesday, 03 November
Location
Kobe Int'l Conference Center, Room 401, Level 4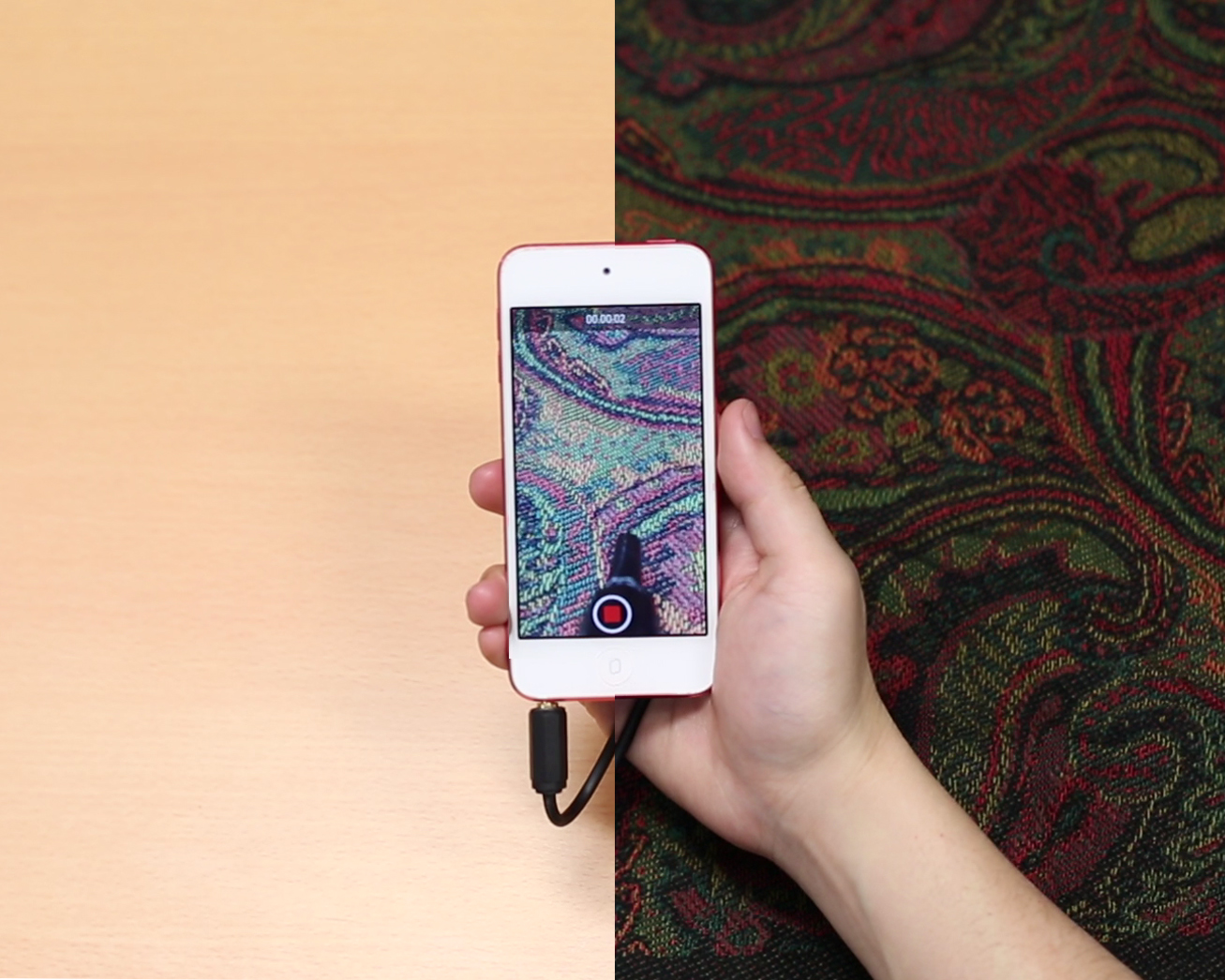 Twech: A Mobile Platform to Search and Share Visuo-tactile Experiences
When using social networking, users often upload digital media to capture their experiences, and this includes video or photos of meals, landscapes, gatherings of friends, etc. These events are captured with a camera, recorded by a microphone, or archived using a video camera. Such media provides us with visual, audible, or integrated audio-visual experiences. However, up until now, sharing one's corresponding haptic experiences has not been possible. If this haptic experience can be shared, the sensory feedback will be sufficiently compelling and easy to understand in order for a more complete experience from a first-person perspective.
The TECHTILE toolkit [Minamizawa et al. 2012] is an easy-to-use device that can record and playback realistic haptic experiences. This device captures solid-borne sound waves resulting from friction-evoked sounds using a microphone. As a haptic feedback actuator. Because recorded audio signals are associated with haptic events, users can enjoy high-fidelity haptic experiences using this device.
In this work, we propose a mobile platform, called Twech, which enables users to collect and share visuo-tactile experiences. This platform can also discover materials that can provide a similar haptic feeling. Users can record and share visuo-tactile experiences by using a visuo-tactile recording and displaying it through an attachment to a smartphone. The proposed system allows users to share their experiences instantly over social media, and to re-experience shared data such embodiment visualization.
---
Presenter(s)
Nobuhisa Hanamitsu , Graduate School of Media Design, Keio University
Haruki Nakamura , Tokyo National College of Technology
Masashi Nakatani , Graduate School of Media Design, Keio University
kouta minamizawa , Graduate School of Media Design, Keio University