Posters
FCFull Conference Pass (FC - All Days)
FC1Full Conference Pass (FC - 1-Day Only)
BCBasic Conference Pass
ExExhibits Only
ETElectronic Theater Ticket
RTReception Ticket
Title
Space-Time Varying Color Palettes
Date
Tuesday, 03 November
Location
Kobe Int'l Exhibition Hall No. 2, Foyer, Level 1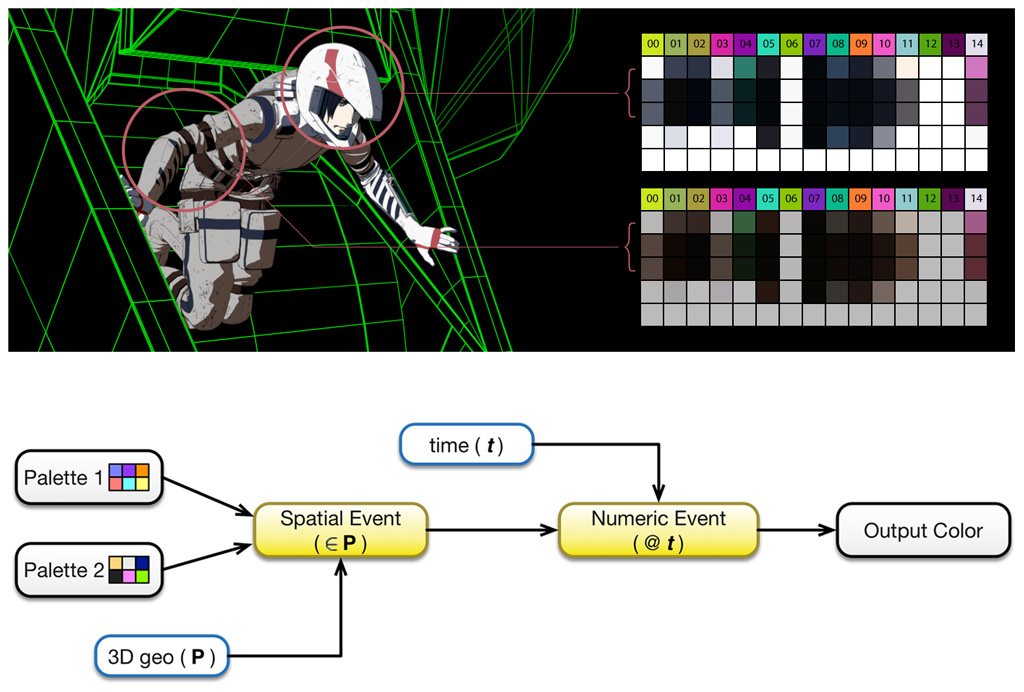 Space-Time Varying Color Palettes
We introduce a node-based, event-driven, method to dynamically change color rendition from color palette textures in anime-style rendering for anime-style feature film. Changes happen over space-time "events" scheduled in node-based "strategy trees" which help artists to plan and to visualize resulting look changes interactively.

Presenter(s)
Bo Zhou, J Cube Inc.
Paolo Berto Durante, Polygon Pictures Inc.