Workshops
FCFull Conference Pass (FC - All Days)
FC1Full Conference Pass (FC - 1-Day Only)
BCBasic Conference Pass
ExExhibits Only
ETElectronic Theater Ticket
RTReception Ticket
Title
Lateral-Force-Based Haptic Display
Location
Kobe Int'l Conference Center, Room 402, Level 4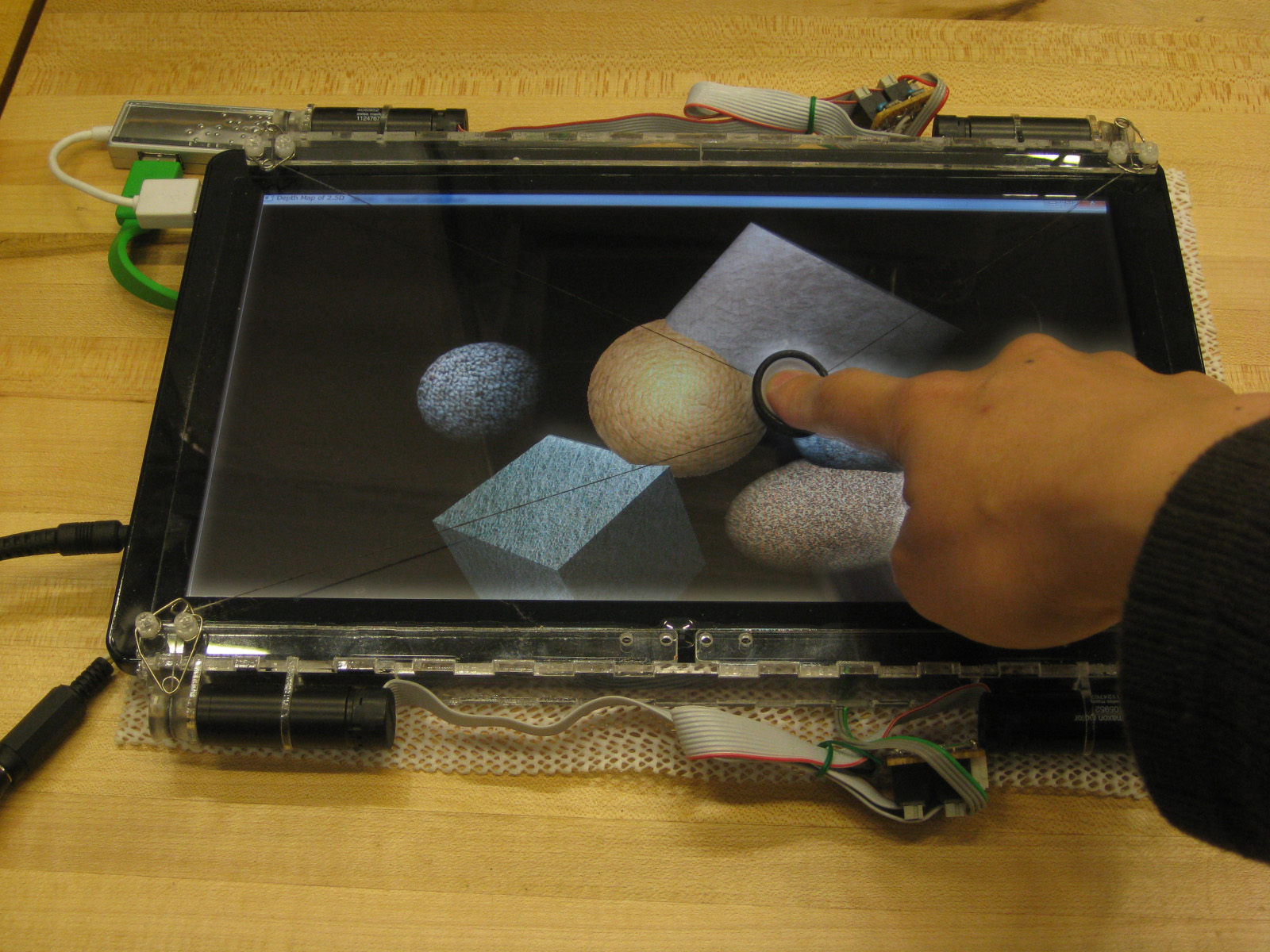 Lateral-Force-Based Haptic Display
Touching through a screen to a displayed object has been one of a goal of human interface.
Several researchers employ vibrations in order to display texture information. However no systems realize to display geometrical shapes and textures.
In this research we propose a method of feeling both large bump and precise textures simultaneously through a touchscreen. Our method employs lateral force and high frequency direction-controlled vibration. Vibration, normal to moving direction of finger enables independent display between geometrical and texture information. The technology realizes not only geometrical shapes but also textures to be felt.
Presenter(s)
Satoshi Saga, University of Tsukuba