Courses
FCFull Conference Pass (FC - All Days)
FC1Full Conference Pass (FC - 1-Day Only)
BCBasic Conference Pass
ExExhibits Only
ETElectronic Theater Ticket
RTReception Ticket
Title
Cross-Cultural User-Experience Design: Worldwide, including Japan, China, and India
Location
Kobe Int'l Conference Center, Room 503, Level 5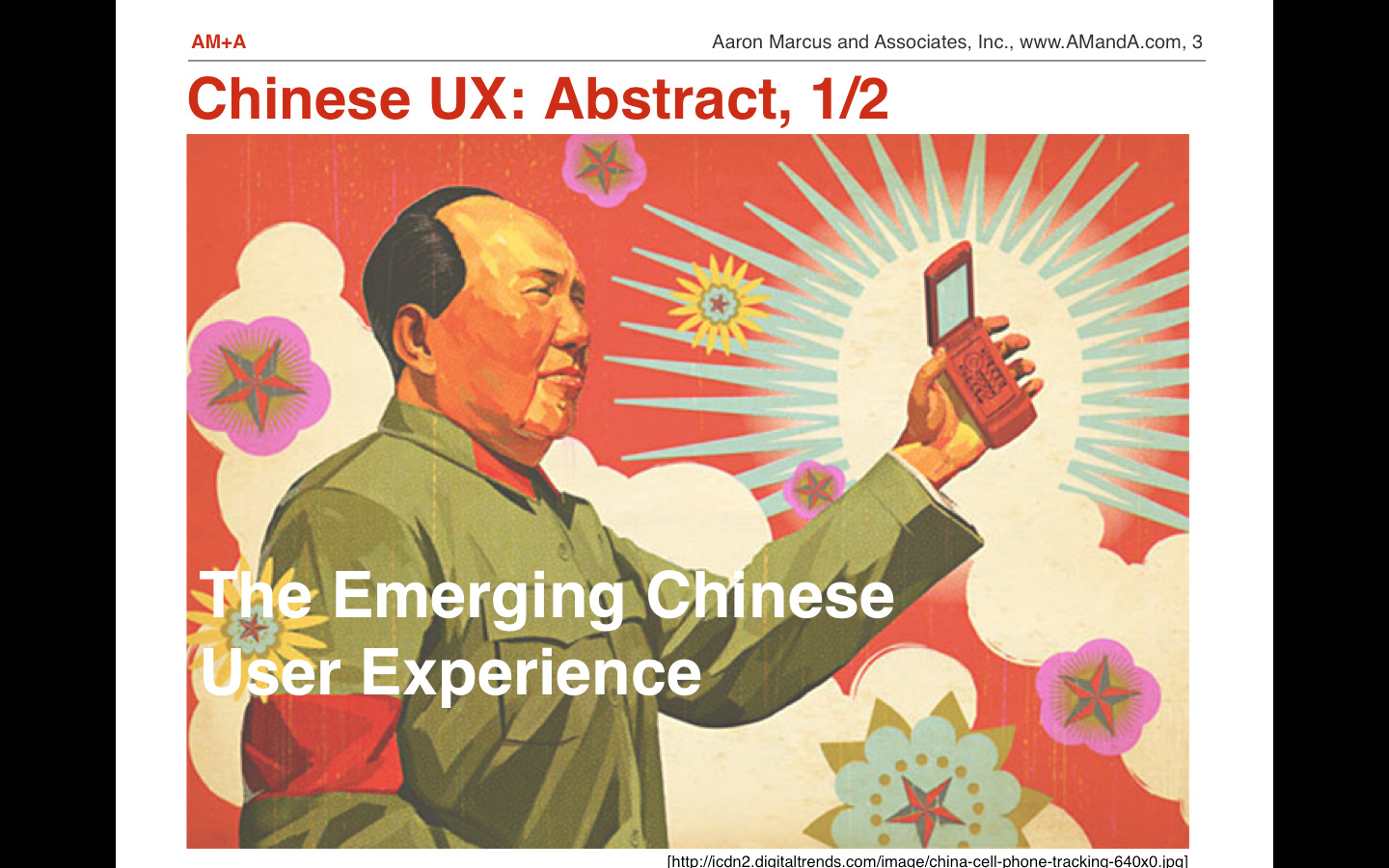 Cross-Cultural User-Experience Design: Worldwide, including Japan, China, and India
Courses Information
The half-day course summarizes key concepts of user-centered design (UCD) for use experiences, then focuses on cross-cultural issues. User experiences (UX) and human-computer interfaces. HCI/UX for desktop, Web, mobile, and vehicle platforms reach across culturally diverse user communities, even within a single country/language group, and certainly across the globe. If HCIs/UXs are to be usable, useful, and appealing to such a wide range of users, UX/HCI developers must account for cultural expectations and preferences in globalizing/localizing products and services. In this course, participants will learn practical principles and techniques that are immediately useful in terms of both analysis and design tasks. The course introduces culture models and culture dimensions together with examples. In particular, the course provides an analysis of emerging characteristics of Chinese UX trends and comments on uniquely Asian HCI/UX characteristics. Participants will have an opportunity discuss each section and topic as time permits. There will also be short quizzes.

Aaron Marcus, Aaron Marcus and Associates
Mr. Marcus has published over 300 articles and 19 books, including The Past 100 Years of the Future: HCI in Science-Fiction Movies and Television (2012), and Mobile Persuasion Design (2015); pupblished/lectured about culture and UX since 1993; and tutored/consulted internationally since 1980. He is the Editor-in-Chief Emeritus of User Experience, is an Editor of Information Design Journal, and wrote a regular column for Interactions for five years. He is a Visiting Professor at IIT's Institute of Design, Chicago, and Tongji University, College of Design and Innovation, Shanghai. During 2012-2013 he was a Master of the De Tao Academy, Shanghai.
HCI/UX/CHI/visual/mobile professionals with little, some, or much experience in culture analysis, UX/HCI, and/or mobile UX design trends, including:

Analysts
Anthropologists/Ethnographers
Designers: Interaction, Product, Experience, User-Interface, Information Visualization
Evaluators of Usability/UX
Marketers
Researchers
Software Engineers