Workshops
FCFull Conference Pass (FC - All Days)
FC1Full Conference Pass (FC - 1-Day Only)
BCBasic Conference Pass
ExExhibits Only
ETElectronic Theater Ticket
RTReception Ticket
Title
Stir! Squishy! Play haptics with Soft-bunnies!
Location
Kobe Int'l Conference Center, Room 402, Level 4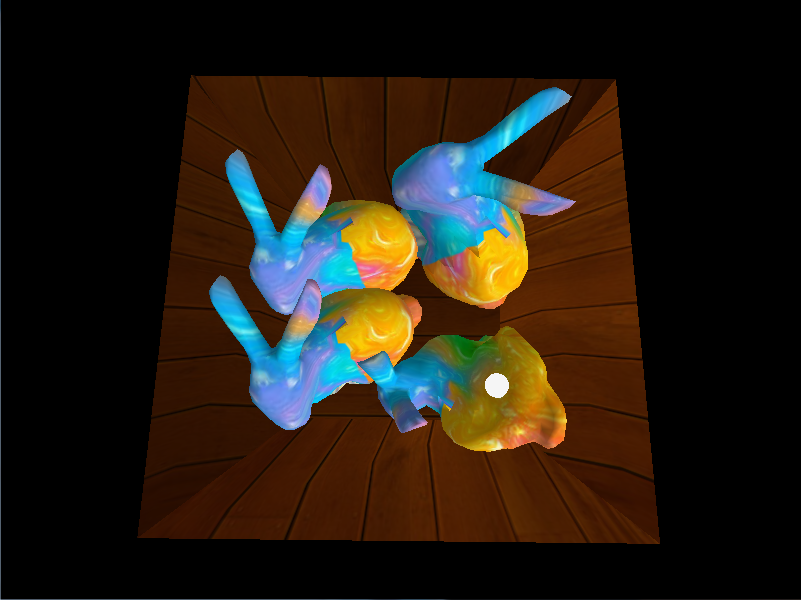 Stir! Squishy! Play haptics with Soft-bunnies!
Softness is an important property of haptic perceiving. Such feeling leads a living-things experience and friendly expression. Haptic interactions are suitable to represent softness. Our research focuses on creating a haptic interaction system for better performing of multi-soft-object interaction environment. The idea is to use the fast deformation method Oriented Particle to simulate deformable object. This method decreases the computation cost and enables multiple objects real-time simulation. Our contribution is an applicable haptic proxy implementation on deformable meshes goven by Oriented Particle. The resulting system extended the way to simulate real-time multi-soft-object interaction with haptics, thus to enhance the expressiveness of softness haptic representation.
Presenter(s)
Haiyang Ding, Tokyo Institute of Technology
Ayaka Hino, Tokyo Institute of Technology
Hironori Mitake, Tokyo Institute of Technology, Precision and Intelligence Laboratory
Shoichi Hasegawa, Japan Science and Technology Agency(JST), Independent Administrative Corporation, Precision and Intelligence Laboratory, Tokyo Institute of Technology